Our Enterprise » Human Resources
ALGA
is at core of development. Excellence is our passion
Job in Local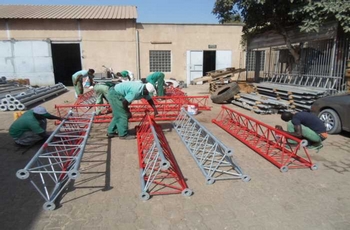 ALGA
adopt
an effective strategy through human resources
,we organize a team to maximize the skills of each by upgrading permanente.Our technicians and engineers certified and highly gratuated thus experienced management staff form a team of professionals, always committed to satisfy our customers.
Under the aegis of the leader , the chief boost their efforts to achieve the objectives of quality and speed of expected service.
ALGA
technical staff is composed of
engineers
and
technicians
certified , skilled and selected for their extensive experience and technical management capabilities.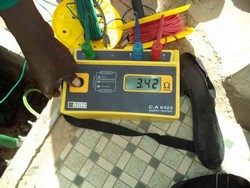 Our reasoned engineers with extensive technical knowledge have very good working relationships with our partners, many years of experience at the national and international level as well as skills in project management in the telecom sector.
We have :
telecommunications teams , assembly teams , civil engineering teams , electrical engineering teams, mounting air teams , measures teams
.
Each team is under the control of a foreman who maintains and the smooth running of these works to the commissioning of the whole site.


We have main activities:
.
Microwave Radio
»
.
A
ntennas relay
»
.
Towers
»
.
Shelters
»
.
Civil Engineer
»
.
Energy ( Primary & Secondary )
»
.
Site Servicing
»
Message from Manager
|
Presentation
|
Human Resources
|
Logistics
Useful space | Sitemap | Business space | Topicality