Home » Our Services » Energy
ALSO OUR TEAMS INVOLVED IN THE
Primary Energy

and

Secondary Energy

SECTOR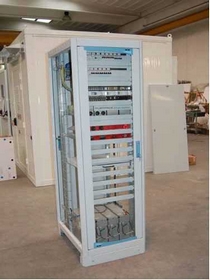 ALGA
sells and installs
electrical systems, solar systems based UPS batteries, chargers reversible, hybrid systems and generators sets
that meet the needs of customers to supply their equipment. We rely on our strength of expertise to provide you adequate energy solutions to secure the most favorable to the success of your project.
ALGA
adopts clear strategies and adopt a transparent process to allow you to make fast and effective decisions also decisive for the smooth running of your energy projects.
Indeed we have
several years of experience
in these works.
Our technical staff
have worked with many different operators leader of their projects in Senegal and the sub-region including: Tigo, Espresso, Orange Senegal Orange Bissau, Orange Mali etc ... Ensuring our facilities, products and services, reliable and secure source of energy to provide subscribers continuity of service at all times. Our capabilities range from design to completion through the supply, installation and maintenance.
Our Energy Skills :
1)
Primary Energy
.
Studies, energy audits and advice
»
.
Transformer substation MT/BT
»
.
Indoor and outdoor rectifiers
»
.
Extension primary low voltage network
»
.
Cabinets and enclosures T.G.B.T
»
.
Public lighting network
»
2)
Secondary Energy
.
Batteries lead - Sealed Lead
»
.
generator sets
»
.
inverters
»
.
static regulators
»
.
Dispashing boxes and cabinets 48V
»
Energy
| 
Primary Energy
|
Secondary Energy
Useful Space | Sitemap | Business space | Topicality