Home
»
Our Services
»
Telecoms Networks
»
Antennas Relay
DISCOVER THE IMAGES OF
OUR ANTENNAS RELAY
ON MOBILE PHONE -
TRANSMITTER AND RECEIVER ANTENNAS
Mounting of Antennas Relay and TV transmitters antennas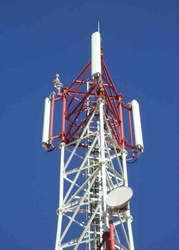 In the
des telecommunications
and
broadcasting
sector, operators define new areas to be equipped, to extend the coverage of their networks on the territory of Senegal and the sub-region.
Relative to this,
ALGA
, is a company specialized in the achievement of antennas Relay for mobile telephony, broadcasting antennas for radio and television channels, towers, shelters, microwave links and other equipment, ensures the study and all necesary works for your sites.
ALGA
organize the work for the installation of transmitting and receiving antennas as well as antennas relay, single band, dual band and tri band and their defined inclinations.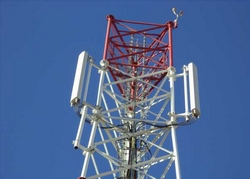 The antennas are the most visible of all types of network components such as telephony (GSM, UMTS, CDMA) channels of FM radios, televisions channels etc ... We see everywhere, often on high
towers
, on
buildings rooftops
, or inside buildings.
ALGA
implements the cables connecting the antennas to the various equipments and fully realized in order to prepare the structure to accommodate the berries; also we handle
site security
to protect people who will be wish to work there.
You are many solutions, diagrams, photos, illustrations and explanations given by
ALGA
and you will understand the stages of establishment of these antennas.
Towers
| 
Shelters
|
Microwave Radio
| 
Antennas Relay
|
Site Servicing
Useful Space | Sitemap | Business Space | Topicality