Home » Our Services » Telecoms Networks
Five majors areas in which
ALGA
occurs :
MICROWAVE RADIO - ANTENNAS RELAY - TOWERS - SHELTERS - SITE SERVICING.
ALGA
contributes to sustainable development and technology for quality results, Telephony is expanding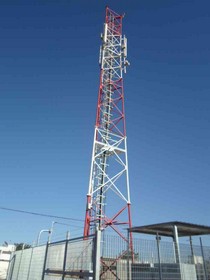 Mobile technology is booming in which
ALGA
implement its expertise for sustainable development.
The
telecommunications
and
networks
sector is the telephony area which is perfect expanding with numerous innovations and user services that you will discover in this
ALGA
site.
Our
engineers
and our
technicians
have the associated skills with these areas. However, depending on the case, they adapt and implement their expertise. They perform the work, adapting to the needs of our partners and ensure the maintenance of all the expected sites. They combine logic and speed, curiosity and aptitude to art. Know how to listen, explain and convince is fundamental to disseminate knowledge to our customers.
To this effect
ALGA
proposes to you
the supply and deployment
adapted equipments to
technological evolution
.
Always we are listening to our partners to handle dynamic projects and establish a relationship of trust with them as well as personalized advice to participate in their decision making and maintaining their sites with very good qualities fences in
telecommunications
and
broadcasting
sector.
We inform our customers about our news, present their particular importance and related services.
Towers
| 
Shelters
| 
Microwave Radio
| 
Antennas relay
|
Site Servicing
Useful space | Sitemap | Business space | Topicality