Home
»
Our Services
»
Telecoms Networks
»
Microwave Radio
A TECHNICAL STAFF FOR
MICROWAVE RADIO
INSTALLATION AND COMMISSIONNING
Mounting , installation and Commissionning of Microwave Radio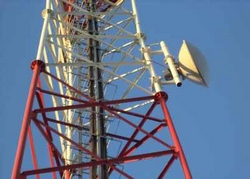 The engineering of civil works (survey, location etc ...) and the supply, installation, mounting of towers, shelters and antenna systems, feeders, electricity is what
ALGA
, a subsidiary
MARITALIA Group
,realizes a daily basis for the benefit of its customers since 1984.
Also ,
ALGA
proposes to its partners the supply and installation of microwave in all areas of telecommunications and broadcasting networks :
.
Installation and commissionning of microwave, radio links and their putting into service and expertise »

. Compliance of existing installations against lightning protection, safety of the installations and people »

. Transfer of links , including all temporary connections: assembly, disassembly, recovery or not towers, antennas, feeders and all accessories, transport etc ...»
Also we carry out monitoring missions, the services of
ALGA
extend supervision of civil engineering cabling through the towers, air, feeders etc ...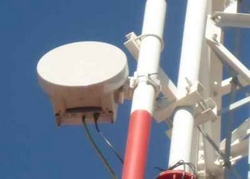 ALGA
by its mastery of engineering, construction and operation of microwave radio contributes to the development of mobile telephony and audiovisual ensuring delegated project management or project management projects led by local authorities and telecoms operators.
Through their perfect complementarity and synergies deployed, the
ALGA
teams cover the whole of the value chain of telecommunications :
Expertise, consulting and deployment of telecom infrastructure, microwave engineering, maintenance engineering and management delegated operating sites
.
Towers
| 
Shelters
|
Microwave Radio
| 
Antennas Relay
|
Site Servicing
Useful Space | Sitemap | Business Space | Topicality